In December 2015 the Congress of Peru decided to change the name of the national currency from "nuevo sol" to just "sol". The nuevo sol was the new name for the currency from 1 July 1991 when it replaced the old "inti".
The Banco Central de Reserva del Perú has just issued the first banknotes with the new currency name on it. The design of the new 10- and 100-sol notes has remained largely the same as the currently circulating nuevo sol-notes. A new blue security thread has been incorporated in the 100-sol note. The new notes will circulate side-by-side with the old notes.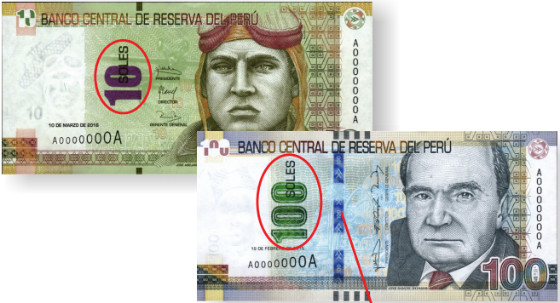 Two videos of the security features of these new notes after the click.