Romania - 2000 lei - 1999 - P111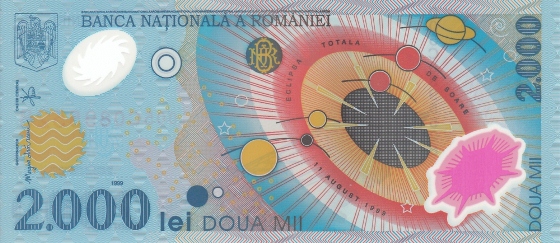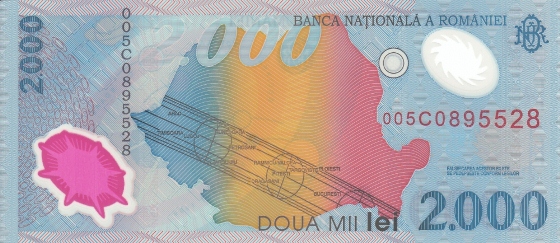 Issued on the occasion of the total solar eclipse on 11 August 1999, which was best visible from the territory of Romania. The denomination of 2000 lei also symbolizes the then-approaching year 2000. This is the first Guardian polymer bank note issued in Europe. On the front a depiction of our solar system with the sun and the nine planets. On the back a map of Romania in Romanian flag colors (blue, yellow, and red) and the depiction of the area where the solar eclipse was best visible.
In order to generate interest with currency collectors, the BNR also issued special commemorative folders with the banknotes. These were limited to 1 million pieces and each one contained a special, low-numbered banknote with the series001A.