In the summer of 1993 I visited Scotland. One day when I was shopping I received a strange banknote as change. I had paid with 'normal' British Pounds but received a Scottish Pound in return. Of course, being Dutch, I didn't trust the store manager and thought I was the victim of a tourist scam. The manager explained to me that Scotland prints its own Pounds which have the same value as the British Pounds. To promote the Scottish heritage and the struggle for independence the shop gave Scottish Pounds as change to tourists.

That was my first foreign banknote. As a child I had always collected stamps but to be honest: those little pieces of paper were just… too small. One sneeze and my whole collection would blow through the room. One day I visited a store which sold stamps (I guess it was Van Domburg in Delft) and saw a tray filled with cheap banknotes. I was fascinated! I saw brand new notes from distant countries and old German banknotes with a lot of zeros. Of course I also noted that a lot of those banknotes were in fact very pretty. Like little pieces of art, reflecting the history and pride of a country. Being a history buff and with the fascination for that Scottish Pound in mind, I bought a handful of banknotes which I thought were pretty to view them in more detail back home.
A new hobby was born.
For several years this hobby has been somewhat dormant but recently I've made a second start with collecting. My first goal is to have at least one banknote from every country that ever existed. According to master collector Tom Chao that would mean 313 countries. My own list has a total of 361 countries/areas/etc. A second goal is not so much of a goal but more a preference: I want pretty banknotes. How beautiful some banknotes are can be seen at the annual election for Banknote of the Year. Past winners can be seen here. Particularly banknotes from tropical countries show beautiful colors, flowers, birds etc. A collection which is never finished!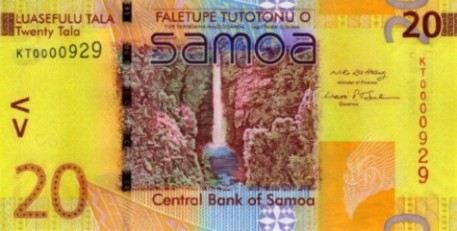 ---
Some background information for this website:
The CMS is PivotX.
Of course I like comments to my posts but I reserve every right to delete comments which are discriminating, illegal, highly offensive, etc. I'm not going into too much detail what is and what isn't allowed: just use common sense.
Hotlinking my photos to another site is strictly prohibited.
I maintain this site as an expansion of my hobby. The articles and posts I write and publish should be seen purely as entertainment. I don't pretend that the posts hold any scientific value and I advise everybody not to use this site as such. If you should come across mistakes or typos, please let me know.