A few days ago we heard the sad news that Dutch mountaineer Eric Arnold had died while climbing the Mount Everest. He was only 35 years old. The day before he had been finally successful (after 4 failed attempts in previous years) in reaching the summit. During the descent from the top it is believed he died from altitude sickness. Two other people have died from the same climbing group.
Mountains and the people who try to climb them have always sparked people's imagination and admiration. So it's no surprise we can find several of them on banknotes from different countries. The highest of them all, the Mount Everest (although that is up for debate), is on the banknotes of at least three two different countries: Nepal and China and New Zealand.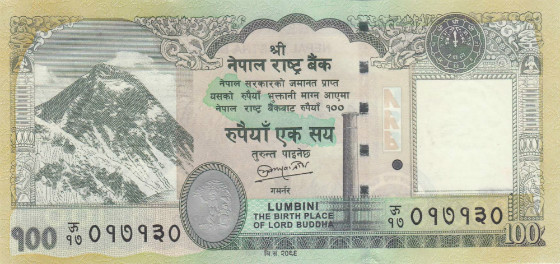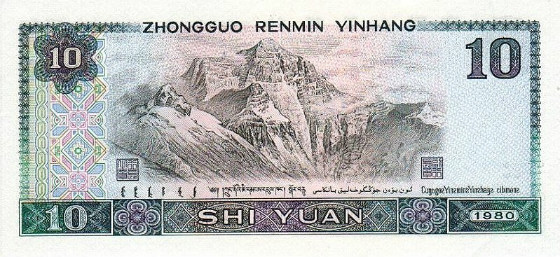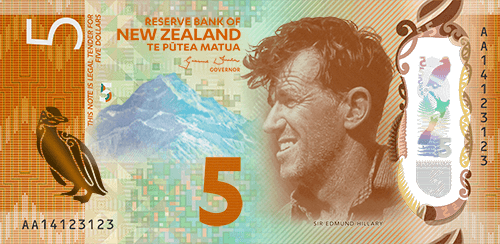 The last note from New Zealand is of course the Banknote of the Year 2015. It is also one of two notes I could find with an actual climber on it, in this case the famous Sir Edmund Hillary who was the first to climb to the summit of Mount Everest in 1953. Update: you know that feeling when you've always assumed something to be obvious just to find out it's not true? Well... I always assumed the mountain on the 5-dollar note from New Zealand to be Mount Everest since it has Sir Edmund Hillary on it but as Wez correctly pointed out in the comments it's Mount Cook, the highest mountain in New Zealand.
The other note I could find with mountaineers on it, is the 500-intis note from Peru.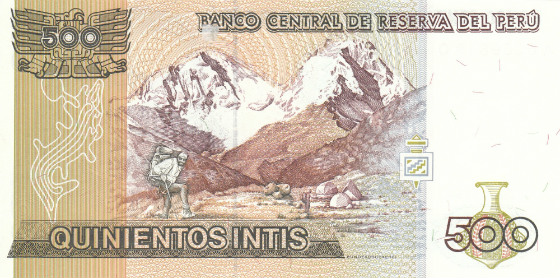 One other mountaineer deserves to be included in this story and that is Sean Prockter from Jasper, Canada. He made the news last year when he was the first person to climb all 7 peaks shown on the Canadian 10-dollar banknote in one season.