The Peninsula reports that the Qatar Central Bank will issue new banknotes from 18 December 2020. The new series will have denominations of 1-, 5-, 10-, 50-, 100-, 200-, and 500-riyals.
The themes per banknote:
1 riyal: t

raditional dhow (bateel) and the Oyster and Pearl Monument

5 riyal: a

desert scene with Arab horses, camel, oryxes), flora (Al Qataf) and a hair tent (buryuut hajar)
10 riyal: Lusail Stadium, Torch Tower (Aspire Zone), Sidra Medicine and Education City (Qatar Foundation)
50 riyal: Qatar Central Bank building and Ministry of Finance building
100 riyal: Abu Al Qubaib Mosque
200 riyal:

Palace of Sheikh Abdullah bin Jassim Al Thani, Qatar National Museum and Museum of Islamic Art

500 riyal:

Ras Laffan LNG refinery and LNG canter ship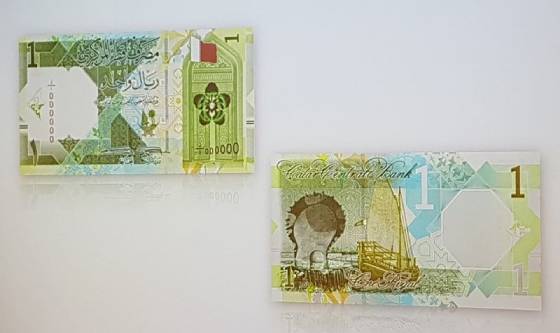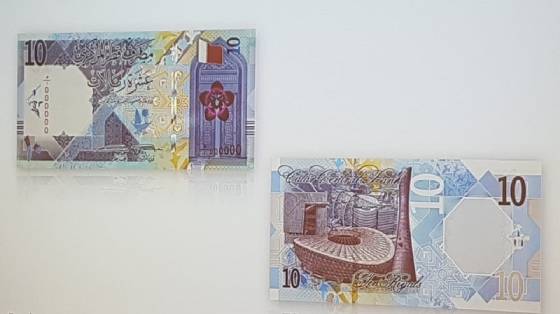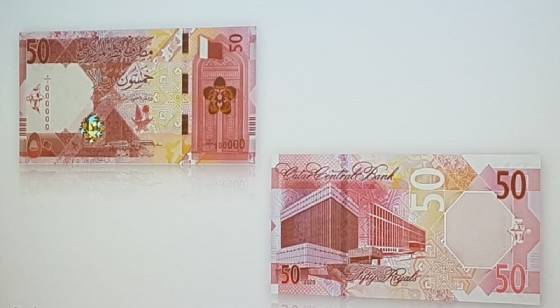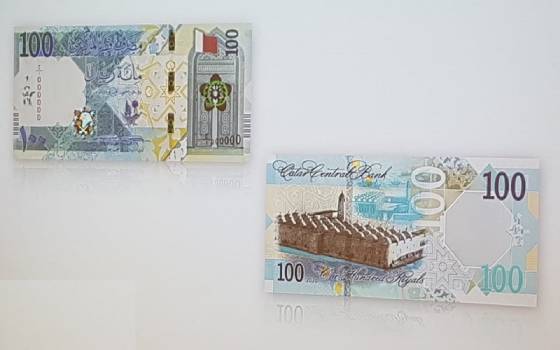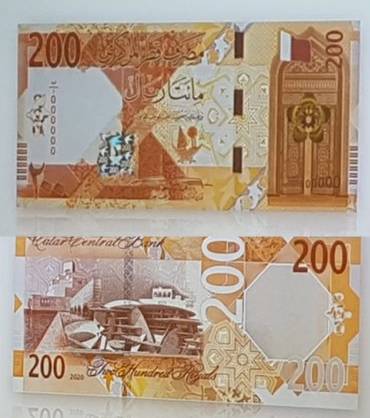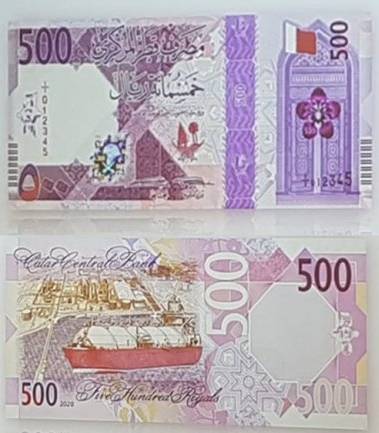 Source of photos. Tip courtesy of Amraan Amjad.