Bangladesh will issue another new commemorative banknote (info on the previous issues from 2011, 2012 and 2013 can be found here). This time the banknote will be 100 taka in commemoration of 100 Years of Bangladesh National Museum. The date of issue is not yet known but is supposed to be soon.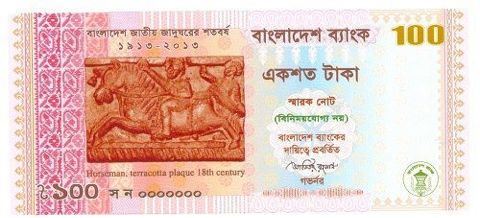 (pictures from banknotenews.com)
Update: Above my original post from 21 March 2013. Now the banknote has been issued on 9 July 2013. See the press release here.