With just 100 days to go until the Olympic Winter Games in Sochi, Russia has started the celebrations with events throughout the country. Russia's Central Bank has officially presented the new commemorative banknote as part of the celebrations. The design for the new note was already unveiled in March of this year.
Twenty-million of the blue 100 ruble notes will be produced, with a vertical design depicting a snowboarder and several of the venues in the Sochi Olympic Park.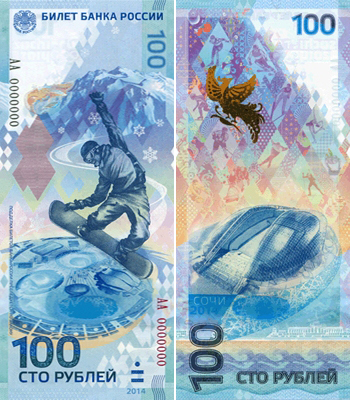 Update: new image of the note taken from the official site. Note appears to be much more blue than in previous published photos.