Last year at the launch of the 10 dinar, the the vice-gouverneur of the Central Bank of Tunisia, mr. Mohamed Rekik, made a comment that the Central Bank would issue a new banknote of 5 dinar in the first quarter of 2014. Today, 17 March 2014, they have indeed issued the new banknote.
The image below can be found on several newssites. I haven't been able to find a clean one without the numbers on it unfortunately. The dimensions of the new note are 143 mm x 73 mm and the dominant colour is green. The portrait on the front is of the legendary Hannibal. The issue date on the note is "03/20/2013".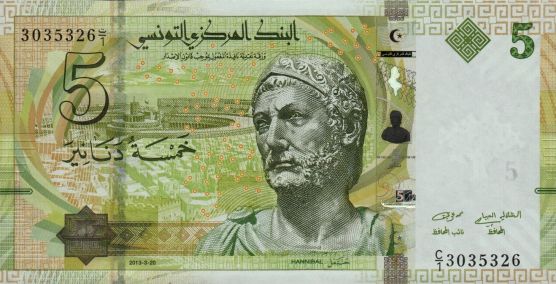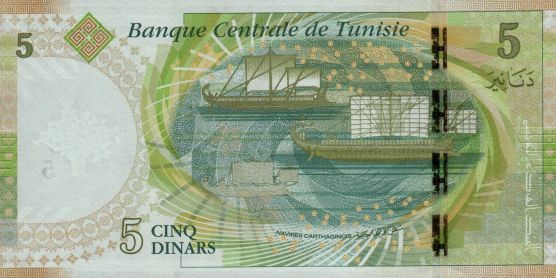 Update 4-4-2014: better pictures.