The final artist renditions we saw in november 2014 have turned out to be the same as the final result. The Reserve Bank of New Zealand has introduced the first two new banknotes which will be issued in October 2015. These notes are the 5- and 10-dollar. The new series, which is called Brighter Money, will be completed in April 2016 with the issuing of the 20-, 50- and 100-dollar notes.
There are a few differences with the current circulating series. The new notes have a brighter, clearer design, with the note's value shown in larger print and greater colour contrast between notes. Some things will stay the same, though: the notes will stay the same size as they are now, and will still have the same flexible, plastic feel.
The themes of the notes will also remain the same, with the same respected New Zealanders, the Queen, and flora and fauna remaining central to the designs. The contribution each has made to the unique culture of New Zealand is still as important as ever. To enhance this even further, the new notes use te reo Maori to identify them:
Aotearoa – the Maori name for New Zealand
Te Putea Matua – the Reserve Bank of New Zealand's Maori name
The names of the native birds on the reverse of the notes (hoiho, whio, karearea, kokako, mohua) will continue to be written in Maori.
There are also new and improved security features on the notes:
A larger window features a more detailed metallic element
The native bird icon changes colour as the note is tilted, and a bar can be seen moving through the space
A small 'puzzle number' lines up when the note is held up to the light
Raised ink is still used on the large denomination number.
The new notes have been designed and printed by the Canadian Banknote Company.
Reserve Bank deputy governor Geoff Bascand spoke to media at the launch of the new notes in Wellington and was asked if the redesigns could be the last. "It is possible. People are speculating and talking about becoming a cashless society, but we haven't seen it yet. Funnily, cash is still growing, quite rapidly. I suppose that is partly the tourism industry - people come to New Zealand and want to use cash. It is also handy and used in all sorts of ways."
Let's hope he's right because it would be a loss to the world if we wouldn't have these beautiful notes anymore!
5 dollar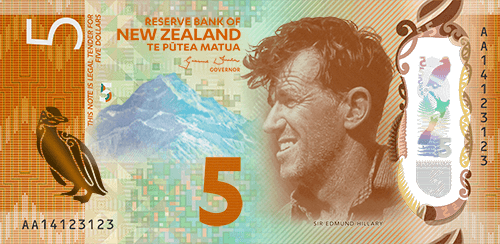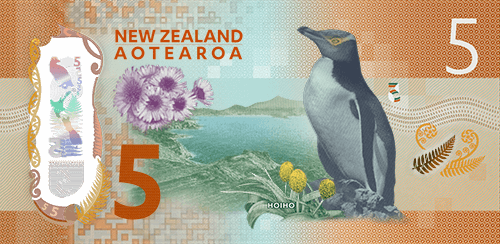 10 dollar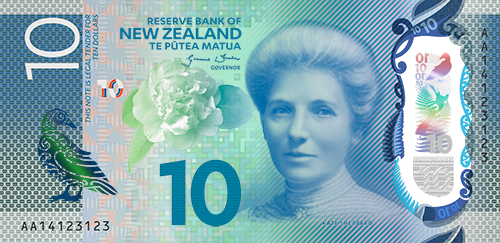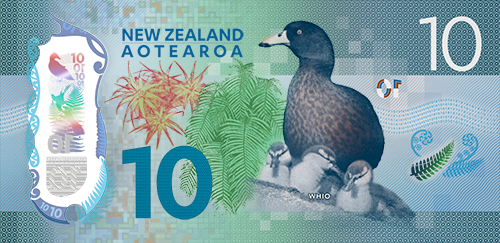 20 dollar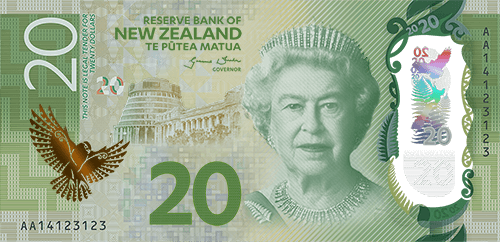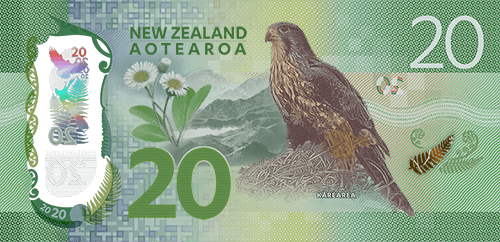 50 dollar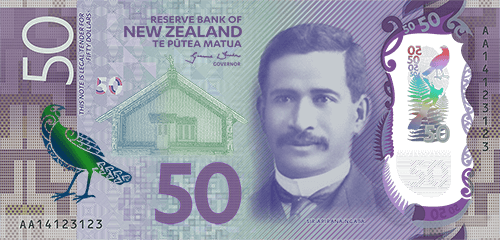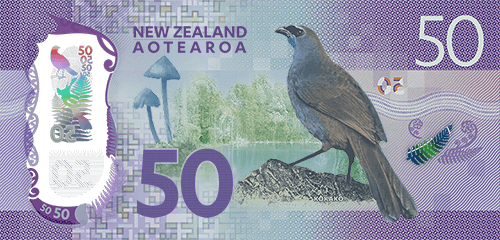 100 dollar