Recently I wrote about the Royal Bank of Scotland who had to chose a new face to put on its new polymer 10-pound note. The RBS had narrowed it down to three scientists. My prediction which scientist would be the winner was accurate it seems. The Royal Bank of Scotland reports that Mary Somerville has been chosen as the new face on the 10-pound note.
With that decision Mary Somerville will be the first woman on a banknote from the Royal Bank of Scotland besides the Queen. The RBS used its Facebook page to choose a winner by letting other users liking the photo of one of the three scientists. Mary Somerville seemed to be the clear winner but suddenly there was a last minute surge in votes for Thomas Telford. Facebook users immediately sounded the alarm and the voting was halted by the RBS pending further investigation. It was soon clear that a vast majority of votes for Thomas Telford were the result of so-called likebots.
From the Independent: "Dr Alice Prochaska, the principal of the University of Oxford's Somerville College which was named after the female scientist, previously said she deserved to win. Describing her as "one of the greatest science writers of the 19th century", she argued that Somerville was a "fantastic role model" for young female scientists."
The new 10-pound notes will be issued in the second half of 2017. For more information on Mary Somerville, you can visit her Wiki.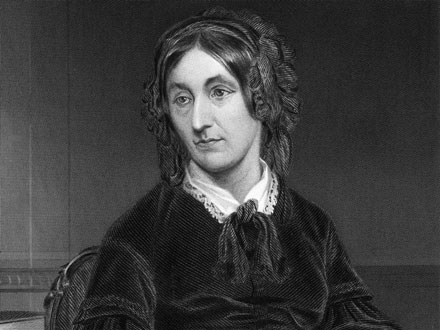 Thanks to Frank for giving me the heads-up!
Update 28-4-2016: below the final design for the note.