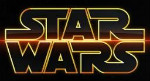 If you're a fan of Star Wars (me!) and a banknote collector (me, me!) you're going to love this one: to celebrate the release of the 8th movie in the series a special commemorative fantasy note will be sold. The Last Jedi will hit the theatre's around 13 December 2017 but the special auction will be held on eBay (at this shop) on Thursday 7 December 2017.
The note is designed by De la Rue so you can expect it to look and feel like a real banknote. Only 1,000 commemorative notes will be available from 7 december for a fixed price of 100 pound (about 135 USD or 113 EUR). Another 50 premium notes will be put up for auction.
"The notes are crafted with 100% cotton cylinder mould paper, securitized and printed in De La Rue's high security proofing department based in Hampshire. They incorporate an original light side/dark side artwork composition and several special features including serial numbers; pattern work of the First Order and Resistance emblems; hidden scenes (discoverable under 365nm UV light); hidden messages in microtext (discoverable with an eye glass); a message in Aurebesh, one of the languages of the galaxy; and the signature of Director/Writer Rian Johnson. The 50 unique, premium notes will also include an intaglio (a raised, hand-engraving of Rey) and each will have a unique, sequenced serial number. The front of the note represents the Light Side with Luke Skywalker, Rey and the Millenium Falcon while the Dark Side (the reverse of the note) shows Kylo-Ren, supreme leader Snoke and a couple of bad ass spaceships." according to Coin Week.
All the money raised from the commemorative note will be donated to Together for Short Lives. The videos on News.com.au give a better view of some of these very cool features (that light saber!!).