It was already announced that two Northern Ireland banks would make a switch to polymer £5 and £10 notes. The new Danske Bank and Bank of Ireland currency has entered circulation in February 2019.
Danske Bank's new £10 polymer note is similar in design to the previous paper note, bearing a portrait of inventor John Dunlop. The Bank of Ireland has also issued new £5 and £10 notes, with the polymer versions retaining the image of Bushmills Distillery in County Antrim.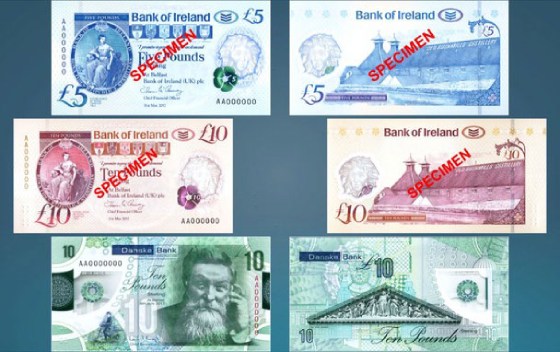 The Ulster Bank has issued also two new banknotes of 5 and 10 pound made of polymer. I think they look very pretty and to me they're definitely the best looking banknotes of the lot.