Venezuela is in the midst of complete financial and political meltdown so the inflation is skyrocketing. In response to this situation the government has issued three new banknotes of 10,000, 20,000 and 50,000 bolivars.
Will this help the people of Venezuela, potentially one of the richest countries of South America? No. At the moment the 50,000-bolivars note is about 0,20 USD worth. So it appears these notes are only interesting for collectors of hyperinflation currency or for people from Venezuela who have run out of toilet paper.
p.s. I would've posted a link to the website of the Central Bank but the website is offline at the moment...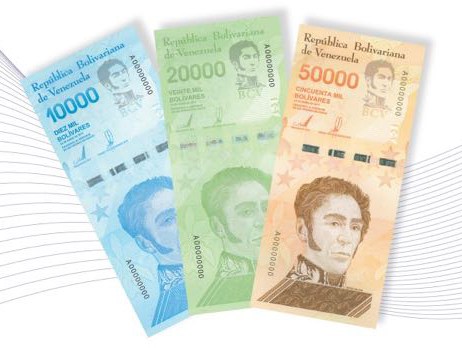 Picture source: banknotenews.com