Some rather odd new additions to my collection this week. Some collectors would even go so far by claiming this isn't even real money. Well, it isn't!
From Spain I got this very interesting set of coupons. They were issued during World War II in Barcelona and were (mistakenly) sold on eBay as emergency money. On the front it depicts the Blue Division (División Azul in Spanish), the logo of the division, the iron cross and the swastika. The División Española de Voluntarios was a group of Spanish volunteers who fought with the German army at the eastern front. The backside of this piece shows several produces which could be bought with the note, like sugar and bread.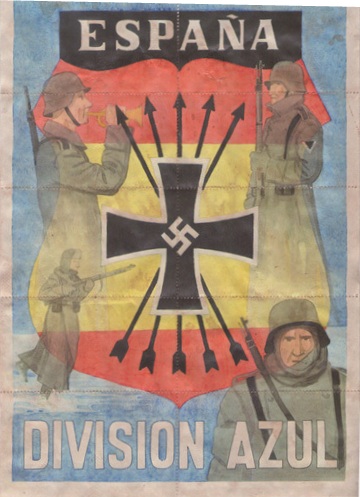 The Jason Islands are an archipelago in the Falkland Islands which used to be privately owned by Len Hill. To fund conservation work on the islands, Hill issued a set of collectors banknotes in 1979. Five different notes were issued with Len Hill as 'administrator' and his portrait on every note. Each denomination shows a different type of penguin which can be found on the islands: a Humboldt penguin on 50 pence, a Jackass penguin on 1 pound, a Rockhopper penguin on 5 pound, a Gentoo penguin on 10 pound and a King penguin on 20 pounds. Upon Len Hill's death the islands were eventually donated to the Wildlife Conservation Society. All banknotes can be found on my Jason Islands page.