According to this site with news on Thai and other Asian banknotes, the new 20 Baht from Thailand (series 16) should be issued tomorrow 5 December 2012. I have no news about this at the moment and the Bank of Thailand is also silent on the topic. As is stated in this press release, the size and colors of the new banknote will be like series 15 (pictured below).
If there are any new developments, I will of course report on it. It would be nice to have a new Thai banknote!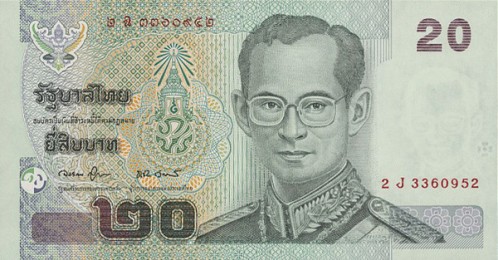 More info: all series of Thai banknotes on this great site of the Bank of Thailand.