The National Bank of Argentina has announced (PDF, translation) the second series of the 100 peso note with a portrait of Evita Peron which was introduced last year. This issue will have a 'B' after the serial number and an issue date of 01-07-2013.
At he same time the National Bank has also made clear that small business are obliged to accept the Evita notes as legal tender. Apparently some shops don't know the banknote even exists and think it's fake.
The previous version with an 'A' after the serial number: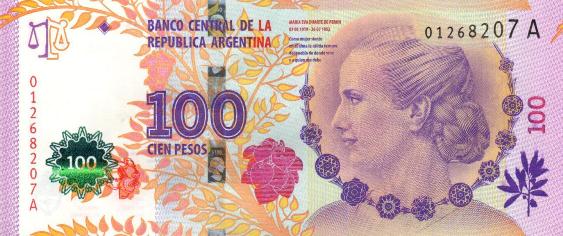 Update 11-07-2013: Well isn't that nice? The Evita banknote has been crowned as the first Latin American Banknote of the Year.