The Bank of Israel has announced that the two new banknotes of 50 and 200 NIS which were presented in April 2013 and were scheduled to be released in the 2nd half of 2013, will be delayed until the 2nd half of 2014. The other two new banknotes of 20 and 100 NIS will follow a few months afterwards. The delay is probably caused by problems in the production process judging by the language in the press release.
Update 16 May 2014: according to an article in the Globes, the 50 NIS will be issued in September 2014.
Update 24 November 2015: the new 200 NIS will be issued in December 2015 according to this press release.
50 NIS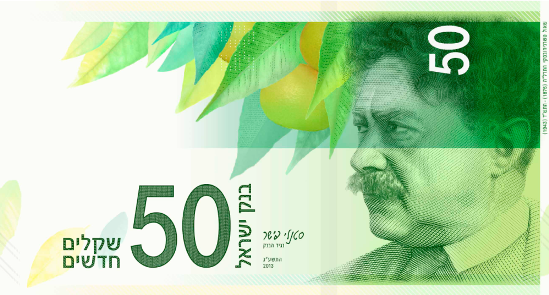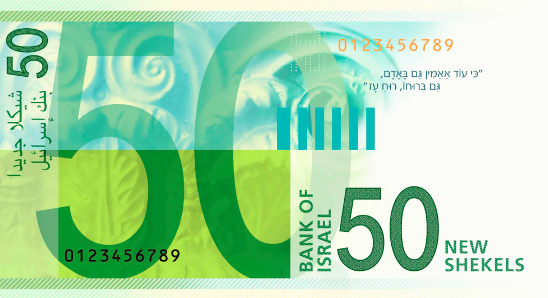 200 NIS