The Maldives Monetary Authority has announced the introduction of a new 100 rufiyaa banknote. The new note has updated security features compared to the last print of 100 rufiyaa banknotes in 2004. The old 100 rufiyaa notes will remain legal tender.
The new security features include:
a corner watermark with aslant lines on each corner of the note
a watermark highlight with the value 100 appearing in an additional bright watermark
a 3mm wide security thread with a "100 MMA" decorative pattern running continuously which changes colour from red to green according to the viewing angle
a new date and signature dated 20 Safar 1434, 2 January 2013 signed by Governor Dr Fazeel Najeeb.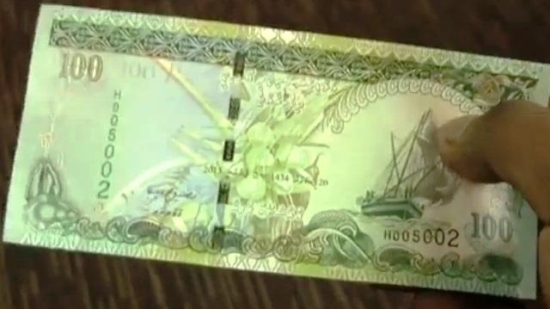 The official presentation video after the click.