According to this article on Bloomberg the Reserve Bank of New Zealand plans to issue a new series of banknotes in 2015. This 7th series was due to be issued in 2014 but because of rising costs that deadline won't be met. The new series will have an updated design and new security features.
Looking at the banknotes New Zealand has already issued it's save to say I'm really looking forward to this new issue. Jut look at the beauty of the current 100 dollar note: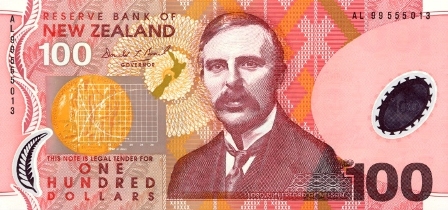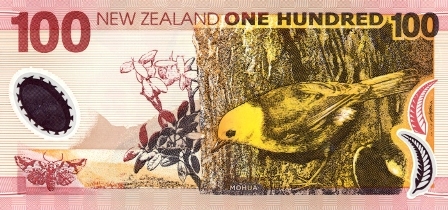 Update 10 July 2014: according to this press release the new notes will be issued in the last quarter of 2015. The final designs will be shown at the end of 2014.
"Mr Bascand said the Reserve Bank's project to upgrade and improve the security of New Zealand's banknotes is progressing well, and Canadian Bank Note Company (CBNC) has been selected to design and print New Zealand's next series of banknotes.
"CBNC has a strong reputation for technologically advanced printing, and the Bank has confidence that it will deliver high quality banknotes which New Zealanders can continue to identify with and trust. CBNC currently manufactures New Zealand's passports and prints the Bank of Canada's banknotes," Mr Bascand said.
The new banknotes will be the same size and denominations as the current series, and will continue to be made of a flexible polymer plastic. While the designs will be updated, the themes of the notes will remain the same, with the same New Zealanders, flora and fauna remaining central to the designs. The Bank expects to publicly release the 'near final' banknote designs in November, after they have been thoroughly tested.
Subject to successful testing, the new notes will be progressively released by denomination, likely starting in the fourth quarter of 2015. The new notes will co-circulate with the current notes for a period of time. Both the current series and new notes will be legal tender."