The Banco Central de Bolivia has issued a tender for the printing of a new series of banknotes which will be issued to the public from 2018. The new series will feature new images on the banknotes. There will also be a new denomination: the 500-bolivianos note.
The design of the new notes will be as follows:
Update 13 May 2016: some more characteristics of the new 500-bolivianos note: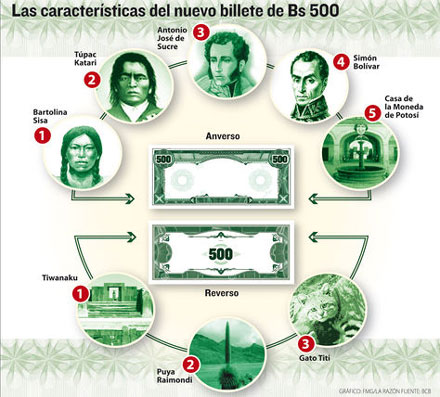 Update 5-1-2018: The new notes will be issued from April 2018.