The Banco Central de Nicaragua has announced that from 1 December 2016 a new 1,000-cordobas denomination will be introduced, making it the highest denomination in the country. The reason for this move is the inflation and the need for higher denominations.
Two different versions of the 1,000-cordobas note will be issued. The banknote which will be issued on 1 December is a commemorative edition celebrating the centenary of the death of poet Rubén Darío. The front shows the poet, a daisy flower and a poem. The back shows a dove of peace and a fragment of the same poem.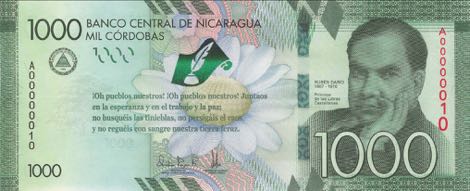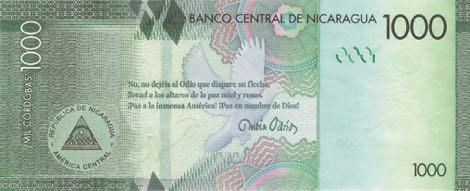 The regular edition of the new 1,000-cordobas will be issued from 2 January 2017 and will have the independence of the country as its main motive. The front shows Hacienda San Jacinto and the back shows the San Juan river.