The Czech National Bank has issued two new commemorative banknotes of 100 korun. The first 100-korun note commemorates the 100th anniversary of the currency separation. This occasion is marked with an additional print on the regular 100-korun note.
This first note has been issued on 30 January 2019.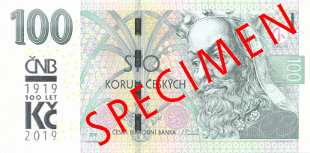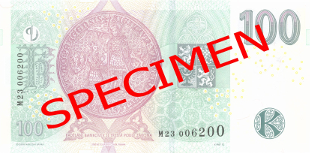 The second commemorative banknote of 100 korun was issued on 31 January 2019. This note was the result of a competition. All in all 15 artists, who submitted a total of 17 graphic designs, participated in the competition. The first prize and recommendation for realization was won by designer Eva Hašková for an excellent artistic level, mastering the specifics of the banknotes, a concise portrait and the beautiful harmony of both sides of the proposed note. The note commemorates the establishment of the Czechoslovak koruna and it's a beauty...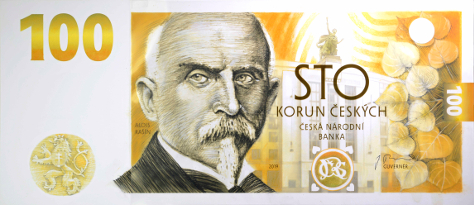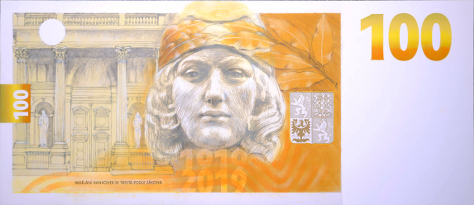 Courtesy of Tomas Majer.