The Banco de México has issued a new 200-pesos banknote, part of the new family of banknotes announced a year ago.
Each banknote shows a different period of Mexico's history, its flora and fauna and areas that have been declared "Natural Patrimony of Humanity" by UNESCO. For the 200-pesos banknote that means it shows the Independence War period, portraits of Miguel Hidalgo and José María Morelos, an eagle, a saguaro cactus, El Pinacate and Gran Desierto de Altar.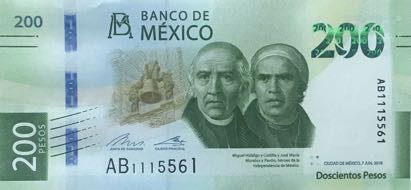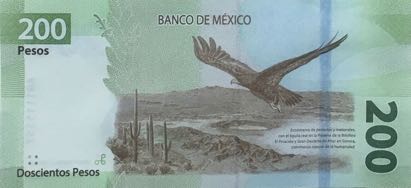 Courtesy of Todor Minkov.