A bucket load of new banknotes for my collection this week! My aunt and uncle came back from their annual winter stay in Thailand bringing back the new 500-baht featuring the new King Maha Vajiralongkorn Bodindradebayavarangkun (or Rama X).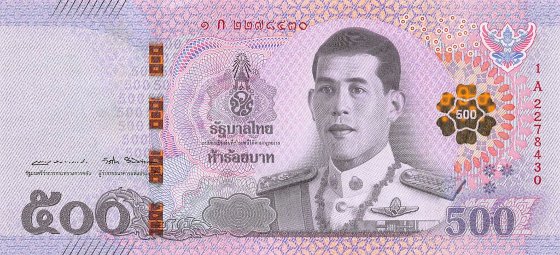 All the other new notes were fantasy notes, starting with the 0-euro MemoEuro of which I got 5 from different sources. You can buy these notes at the sights depicted on the notes in Germany, Belgium, France, the Netherlands and Austria. More info on these fun notes can be found at MemoEuro.eu. I've complete a list of notes issued thus far here. The notes I've acquired are 'from' Slagharen, Delft, Ypres, the Airborne Museum Hartenstein and Scheveningen.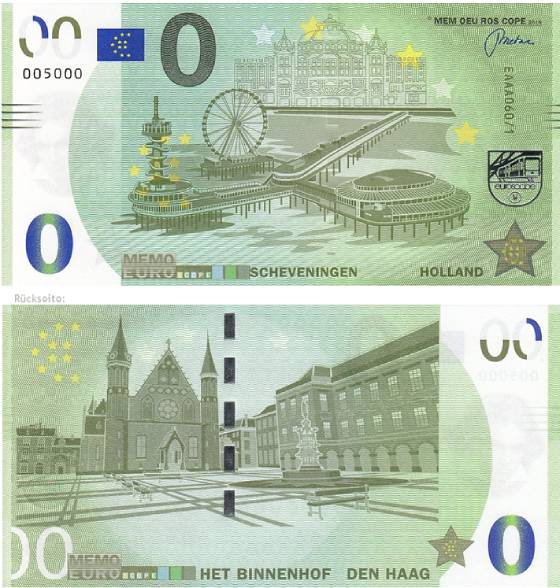 The second batch of fantasy notes is from the already legendary Mujand in the next post.