Mujand has some great new fantasy notes out. Starting with the very popular National Parks series. The two new notes show the Mingan Archipelago National Park in Canada and the Bako National Park in Malaysia. Both notes, like the rest of the series, showcase the local flora and fauna from the national park and would make great souvenirs if you've ever visited these sites. Like all notes, you can buy them at the the Mujand Shop but do hurry because this series is selling fast with a few of the 9 available notes already sold out.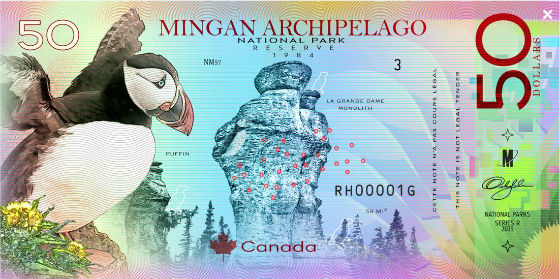 A new series started by Mujand is the Legend Series. The first two notes show two legendary ladies from England and the Netherlands. The English note has Lady Godiva on the front. For those unfamiliar with her, let's see what Professor Wikipedia has to say: "Godiva, Countess of Mercia (died between 1066 and 1086), was an English noblewoman who, according to a legend dating at least to the 13th century, rode naked – covered only in her long hair – through the streets of Coventry to gain a remission of the oppressive taxation that her husband imposed on his tenants. The name "Peeping Tom" for a voyeur originates from later versions of this legend in which a man named Thomas watched her ride and was struck blind or dead." Sounds like a fun lady and the note shows her in full glory, the picture derived from the painting by John Collier.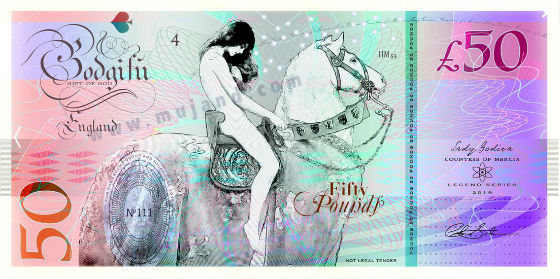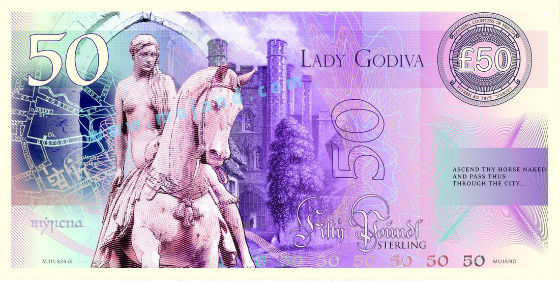 The second Legend is Mata Hari. The Dutch World War I spy / femme fatale / exotic dancer / courtesan (take your pick) who was executed by the French for spying. Fun fact: the numerals on the note, like the '50' are a reference to the old guilder-notes from the Netherlands.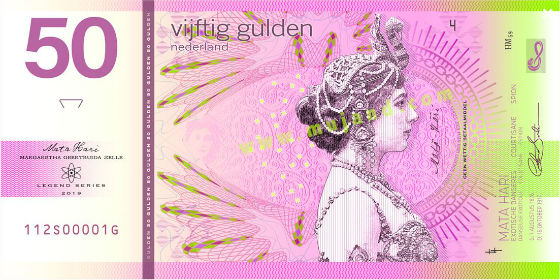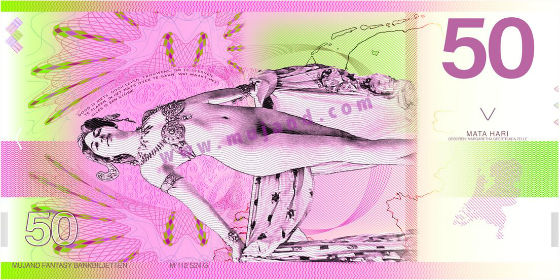 So no new notes from the Blissdane Naive universe? Of course there are. Like the third note from Toroguay, the bio-luminescence world. There is now also a yellow 10-lixo note available.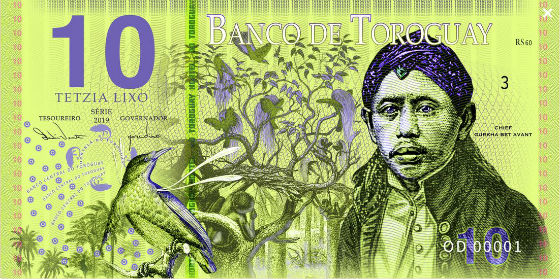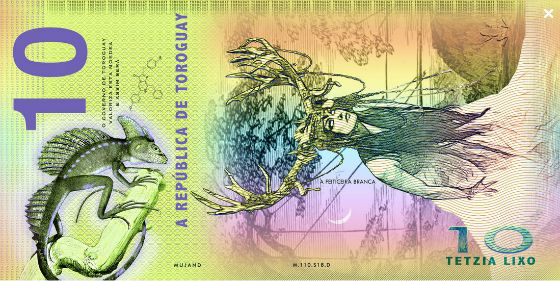 And last, but by no means least: we have a new poneet islands tobacco note! This 10-kasutu note clearly shows why this may be my favourite series. The level of detail, the colors, the women on the back: it all fits somehow and is in perfect balance. I can only hope that we will see a fifth note one day.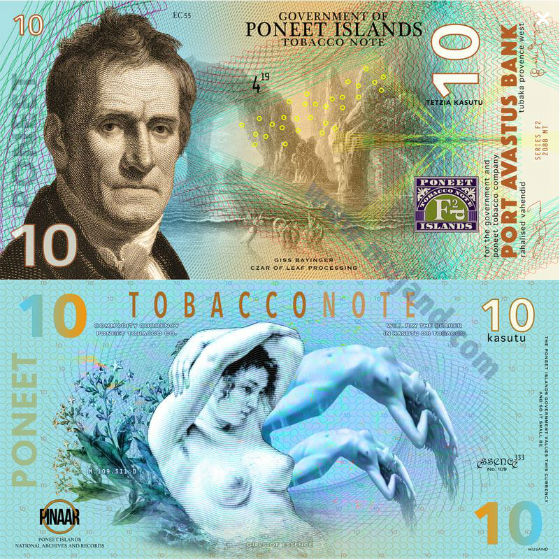 Disclaimer: these notes were sent for review purposes. The text is entirely mine and was not paid for or asked for in any way.