Two Northern Ireland banks have announced two new polymer 20-pound notes. The Danske Bank and Bank of Ireland have both issued press releases.
The Bank of Ireland states: "The new £20 note will retain the iconic image of The Old Bushmills Distillery, in County Antrim, the world's oldest licensed whiskey distillery.
The note will also include enhanced security features, including a holographic stripe and a clear window which can be seen from both the front and back of the note. As part of the security feature, the note will also include a shiny, iridescent area of ink which changes colour as you tilt it.
In addition to security elements, the £20 polymer note will incorporate a tactile feature with three arrangements of four dots in a square formation, enabling physical identification for the visually impaired.
The £20 polymer note features Bank of Ireland Group Chief Executive Officer Francesca McDonagh as the signatory."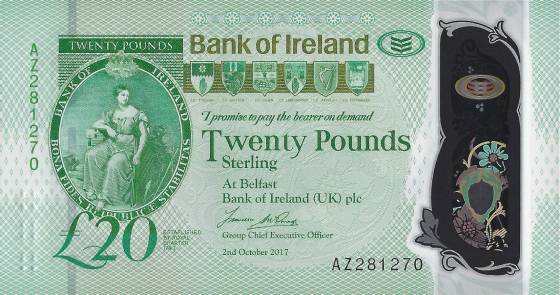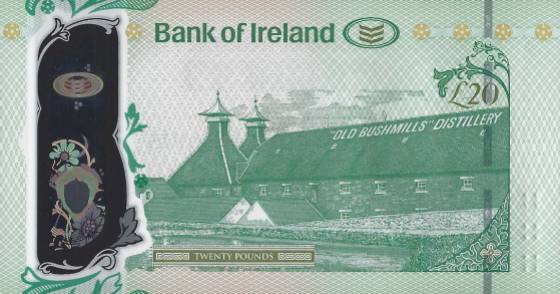 About the Danske Bank 20-pound notes: "The introduction of the new £20 polymer note on July 20, is a natural follow on from the £10 polymer note Danske Bank launched in February 2019.
It will be slightly smaller than the paper version but will have a similar design and will still feature a portrait of Co Down born inventor Harry Ferguson.
There will be subtle colour and feature upgrades including a see-through section, holographic foil and a tactile feature to help blind and partially-sighted people identify the value."